Primeore further diversify manganese ore logistic solutions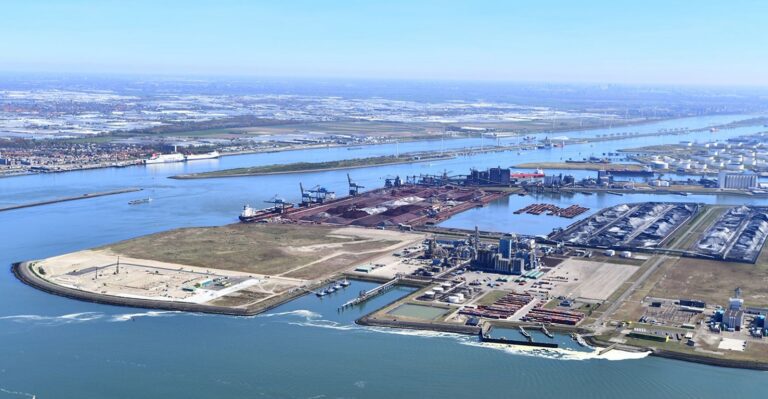 Katowice, Poland – August 29, 2022
The unfair, unjustifiable and barbaric war in Ukraine continues … irrespective of the fact that Russia completely failed to meet its goals there and effective and successful defeat of the Russian offence by Ukraine, unblocking of ports for outgoing agri products shipments, the company has no possibility to ship its products through Ukrainian Black Sea ports.
In view of the above, the company was investigating various logistics options which would allow continuing its manganese ore deliveries. As a result, it was decided to proceed with manganese ore deliveries via Port of Rotterdam.
The vessels are being accepted at the port for discharging with cargoes then being unloaded and stored there at the bulk terminals. The company has made storage and transhipment contract with two reliable forwarding companies active at the port of Rotterdam and is expecting that volume of manganese ore operations there may reach a quarter of million tons.
"This is a solution that is allowing us to continue manganese ore trading business thereby overcoming limitations which we previously encountered due to the blockade of the Ukrainian Black Sea ports. Nevertheless, we do hope this is temporary solution, as we do believe Ukrainian ports to be deblocked sooner than one may think about" – says Olena Kurta CEO of Primeore Trading (Polska) Sp. z o.o.
***
Primeore Ltd. is a holding company managing a group of companies under Primeore Group brand. The group is focused on servicing the needs of ferroalloy and steel industry by delivering hard physical commodities as well as an abundant scope of value-added consulting and managing services
Primeore Trading (Polska) Sp. z o.o. is a trading arm of Primeore Ltd. which is responsible for handling of all international trading and trading-related operations of the group. The company is involved into operations with manganese ore, ferroalloys, coke and coal products worldwide
Media contacts
For further information please contact office.poland@primeore.eu